 Putting God First. Changing Lives Together.
Start by choosing a campus
Online campus
Text "ECHOONL" to 77977

North San Jose
Text "ECHONSJ" to 77977
South San Jose
Text "ECHOSSJ" to 77977
Crossroads
Text "ECHOFMT" to 77977

Sunnyvale
Text "ECHOSVL" to 77977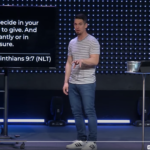 By giving our first 10% back to God, we worship Him by obeying the Scriptures and making Him our first priority.
God modeled generosity for us by giving His Son. His followers now get to imitate Him and break the power of greed.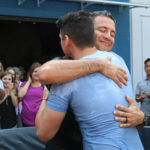 Change Lives
When we give to the Church, we participate in God's work on the Earth and become a part of changing lives for eternity.
Your Contribution Records
Check your giving records, automate your generosity, or make changes to your profile
All gifts are tax-deductible.

Our Tax ID Number is 223979908. 
Echo.Church is a 501(c)(3) tax exempt organization.
Questions? Email giving@echo.church


End-of-Year Contributions


Every year by January 31 we send you a printed contribution statement by mail and an email reminding you to 

log into your Rock account 

(our church database system)

 to download your giving statement. If you do not already have an account, you will need to create one at 

my.echo.church
What are my options for online giving?
Web and mobile giving are available for one-time gifts or for scheduled, recurring contributions via PushPay. Whether you'd like to give a single gift, schedule ongoing contributions, or view your online giving history, you can do it all from your computer or mobile phone. It's quick, easy, and secure.
Can I give through personal online banking?
Yes. You can submit your tithe and gifts through your bank's online bill payment service. Your bank will send Echo.Church the payment, and we will add it to your giving record as if you had written a check yourself. Indicate "Echo.Church" as your payee, specify your name as the account, and use the following information for the payee address:

Echo.Church
1172 Murphy Ave. Suite 130
San Jose, CA 95131

Note: Please allow 24-48 hours for your transaction to post to your giving record after we receive the check.

What other options do I have for giving?
Your giving falls into two categories: charitable cash and asset-based contributions. Charitable cash includes cash, check, or debit card donations. Asset-based contributions are non-cash and include stocks & mutual funds, charitable gift annuities (CGAs), or real estate. 
How are my tithes and gifts being used?
Check out last year's annual report to see how your tithes and gifts are impacting the world through Echo! For more information, email us at giving@echo.chuch