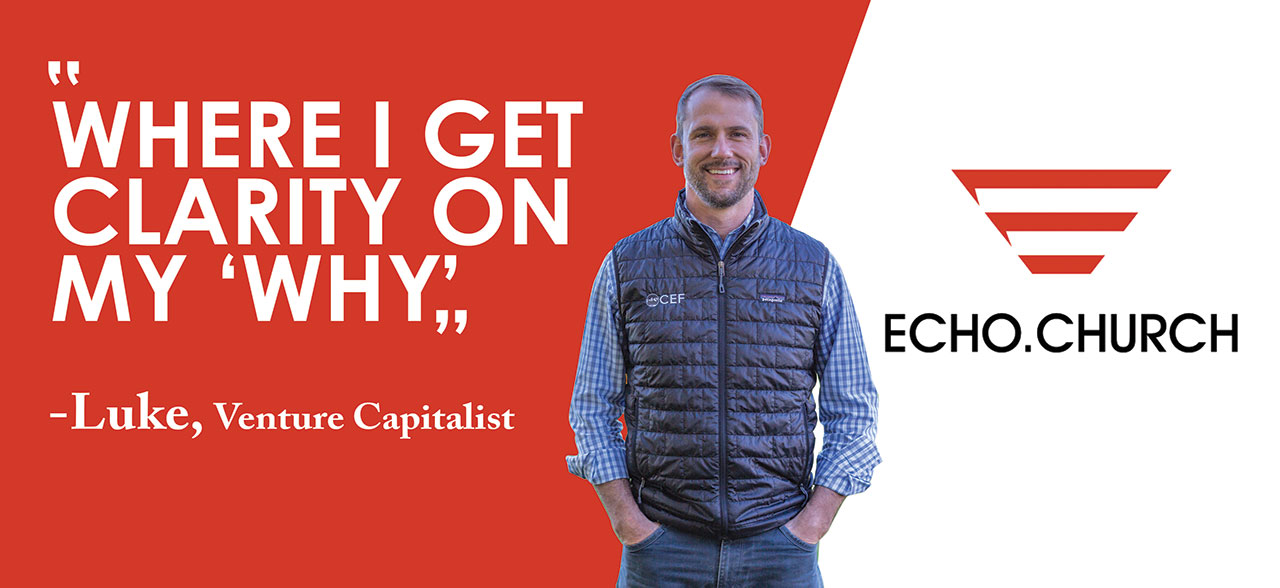 The issue of 'identity' – who I am, what I do, and why I do it – is an issue that comes up with almost every entrepreneur we invest in. These are important issues, not just for entrepreneurs, but for all of us. Echo.Church has helped me to unpack these issues, and clarify my 'Why' in life.
My time at Echo has helped me unpack my motivation and my heart's desire, and gain clarity on my motivation and matters of the heart. Clarity on these issues has helped to strengthen my core foundation and convictions, and strength in these areas echoes into my family and my work as an investor.
Luke
Interested in ECHO?
We exist to urgently lead people to say YES to Jesus and passionately follow Him.
Click below to learn more about our mission and values.