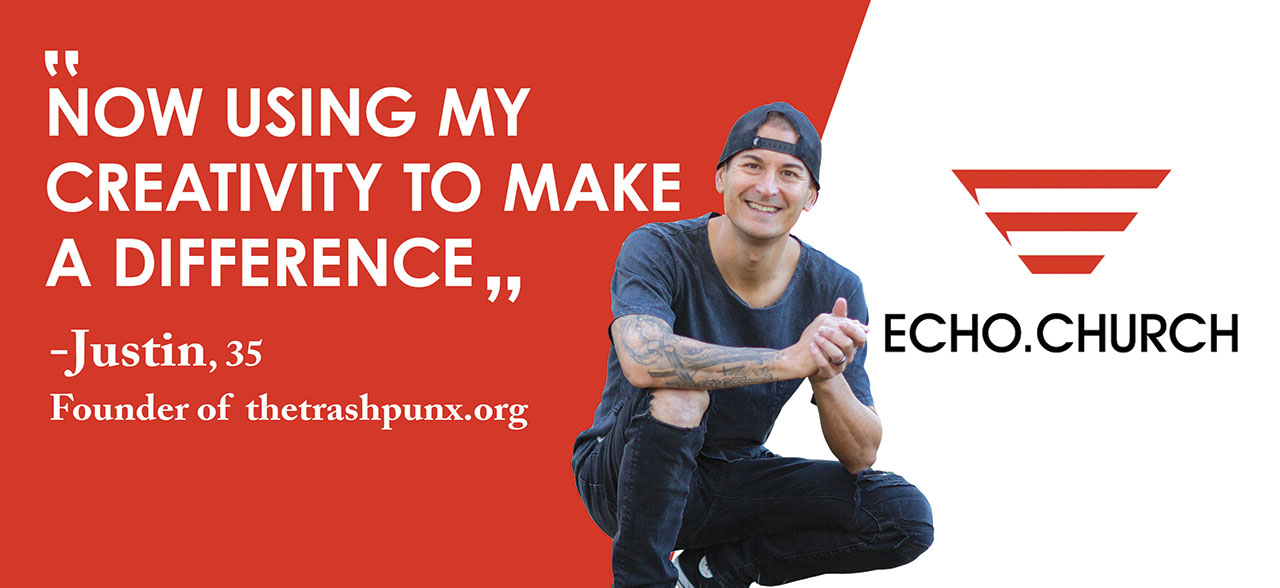 You can really get lost here in the Bay Area because of how fast it's growing. I'm born and raised in San Jose and I've seen it explode in the past 10 years not only with buildings but with people. Even someone like myself that was born and raised here can feel lost in this ever changing community.
After attending a few services at Echo Church I began feeling more connected and challenging myself to do what is taught on Sundays. The messages are clear and practical and I can actually apply it to my life. I want to be apart of a community that challenges me to do good and pushes me to be a contributor and not a consumer. Echo Church provides many opportunities to connect with people that share common interests.
The Trash Punx started by listening to one of the messages about using your personal gifts and talents and has motivated me create and launch the organization. Echo.Church provided myself and the organization resources to make this happen. Our organization gets to give back to the community while sharing God's love through acts of service. I'm now using my creativity to make a difference. I want to be apart of a church, of a community, that is known for what we do and not just what we say.
Justin, 34
Interested in ECHO?
We exist to urgently lead people to say YES to Jesus and passionately follow Him.
Click below to learn more about our mission and values.