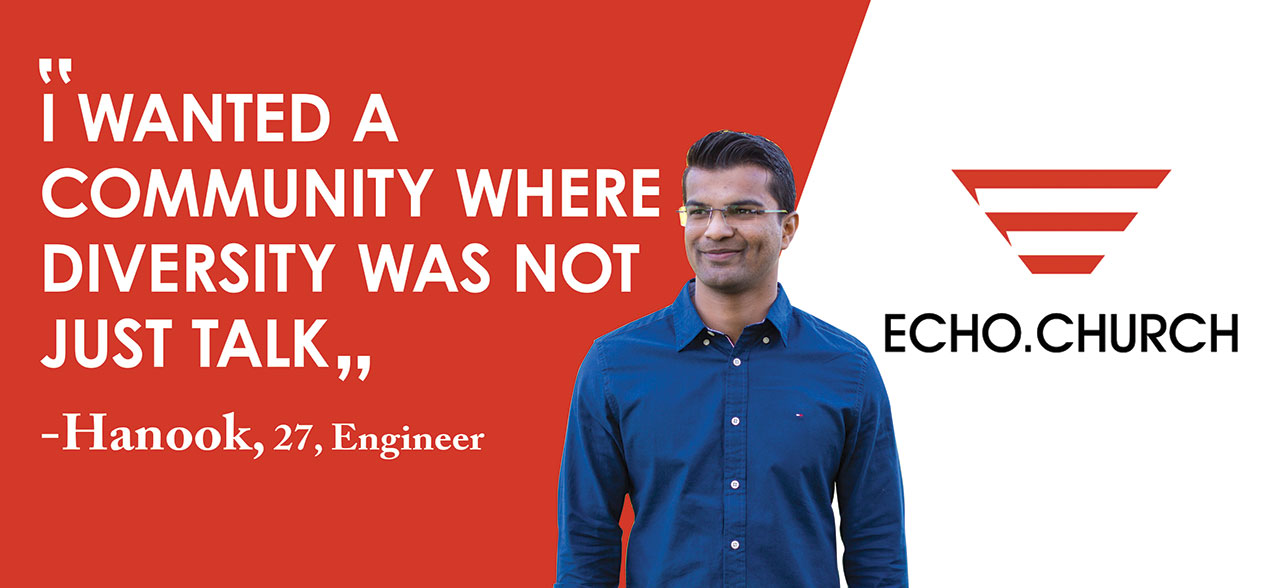 To build a better society, we need to start mending our own. Echo.Church has inspired many people like me to be constructive and progressive, and not just be lost in today's trends, but be good examples for our friends. As is written in the Scriptures, "We can plant seeds but only God makes them grow".
My Church lays emphasis on joining Echo Groups where group of people sit together and share their experiences and ponder upon diverse ideas about life and its lessons. Learning and serving each other has helped me grow so much as a human being.
Come build community as Jesus has shown, You do not have to do life alone. Echo.Church is a community that expresses and helps you experience God's Love.
Hanook, 25
Interested in ECHO?
We exist to urgently lead people to say YES to Jesus and passionately follow Him.
Click below to learn more about our mission and values.