Easter Services
We have special times for Easter services on March 31 and April 1. Invite your friends and join us as we celebrate Easter!  Here's what you can expect when you come. 
Saturday, March 31
4:00 and 5:30pm
Sunday April 1
8:30, 10:00, and 11:30am
4:00 and 5:30pm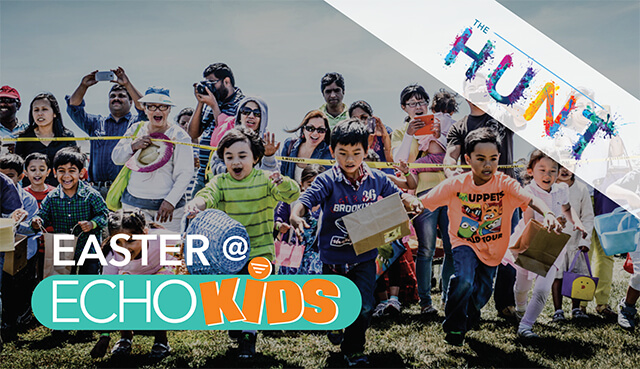 Free Easter Egg Hunt for Kids
During all services at all locations, EchoKIDS will host a free Easter egg hunt for children ages two and up. Fields will be divided by age, so the little ones can safely hunt for eggs.
And put away your mobile device because a professional photographer will be on hand! We'll post a password-protected link for families to download photos from this page after the event, that way adults can also enjoy their Easter Experience in the auditorium.