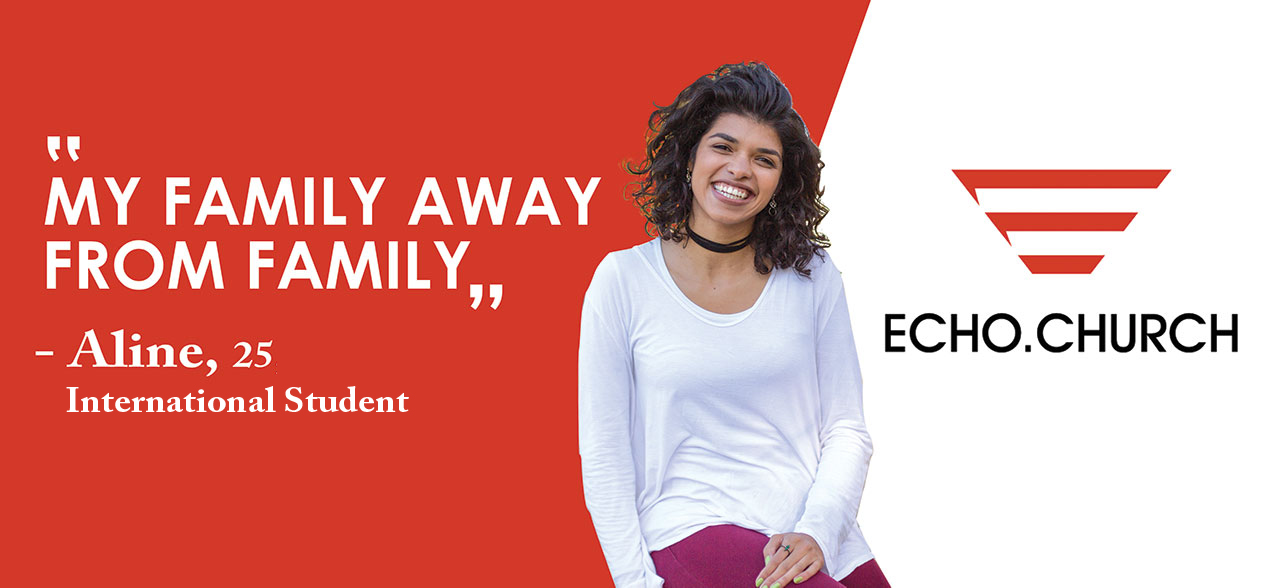 I am amazed at how God transformed my life in so many ways. I grew up in a poor neighborhood in Brazil with very scarce opportunities for growth. Most of my friends from high school ended up pregnant, in jail, or using drugs. I have no idea how I could succeed without God opening doors for me. I remember listening to a message about our dreams being a little fraction of what God has for us, and I am sure I am a living proof of this.
I am studying in one of the most expensive places to live in. Personally, I like the passage in Ephesians 3:20, "Now to Him who is able to do immeasurably more than all we ask or imagine, according to his power that is at work within us…".  I think this directly relates to my life. I have the opportunity that many rich people born in Brazil haven't had, and the most amazing thing is that I have been able to stay here for the glory of our Lord.
Aline, 25
Interested in ECHO?
We exist to urgently lead people to say YES to Jesus and passionately follow Him.
Click below to learn more about our mission and values.